FB3
€
22.50 -
€
30.00 (excl. VAT)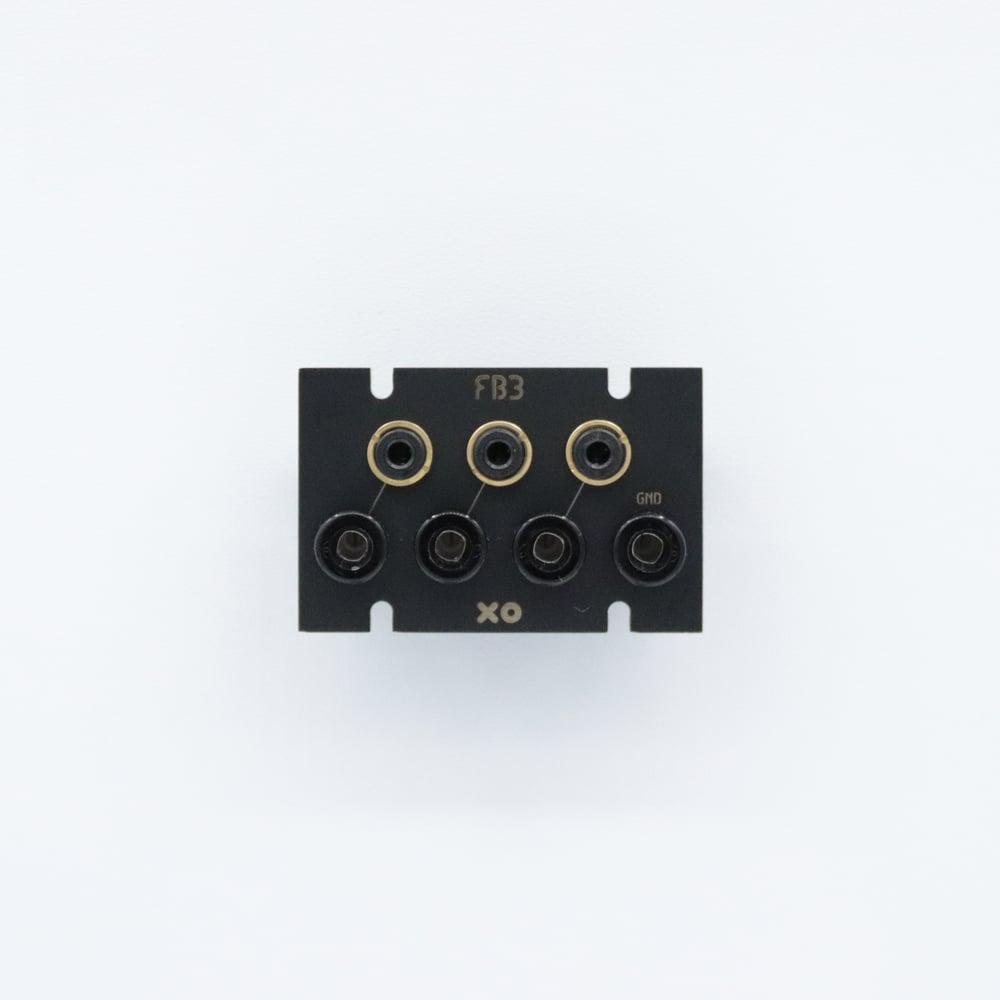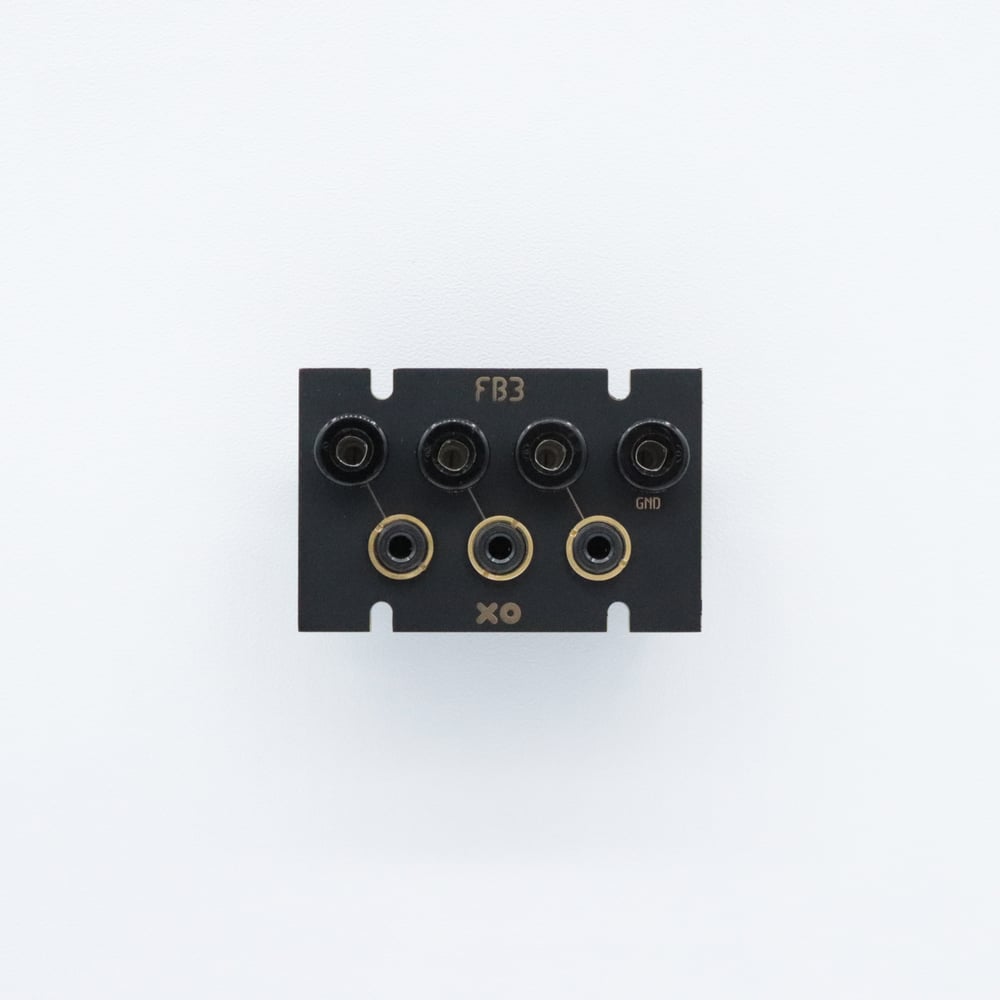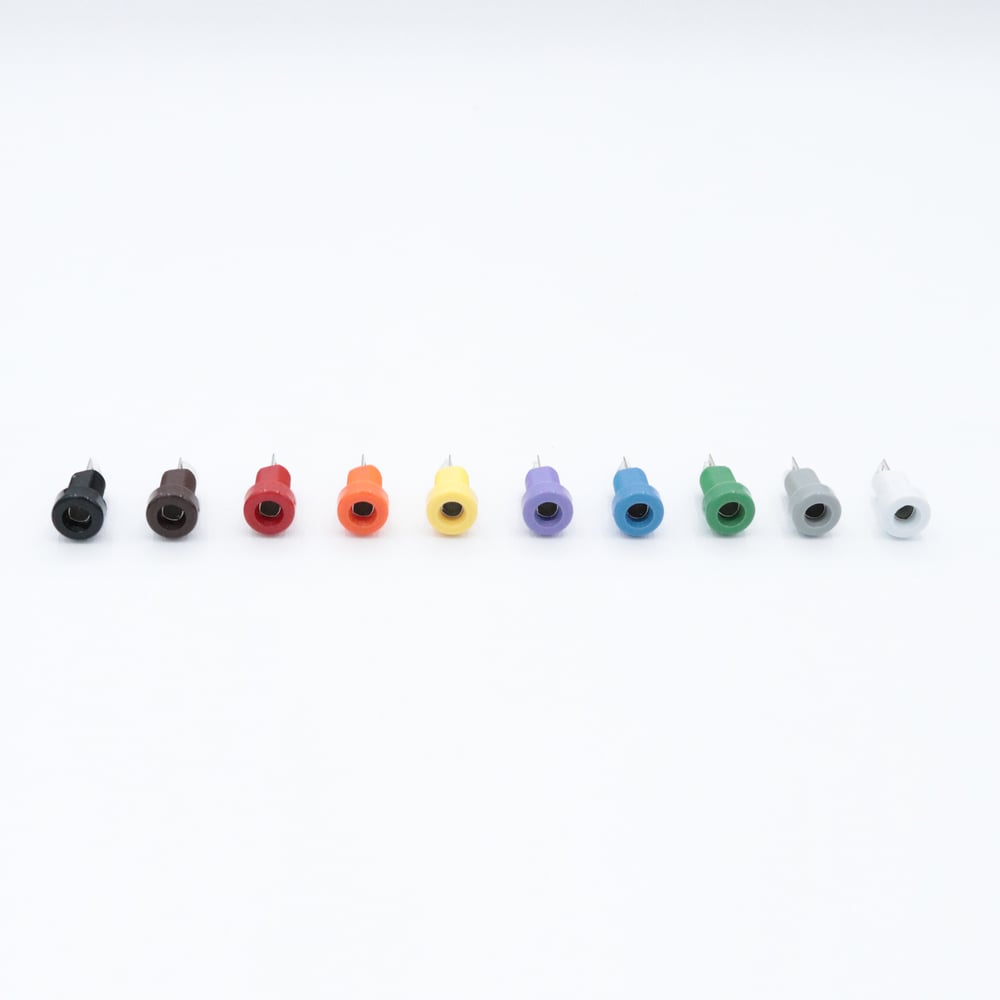 Eurorack modular synthesizer XODES FB3 Triple Fromat Bridge 1U 12HP synth module passive Buchla 4U banana 3.5mm jack CV gate trigger modulation signals voltage
Triple channel Format Bridge
FB3 allows sharing signals between Eurorack and systems using 4mm banana connectors usually found in modular synthesizers in 4U format, like Buchla and Serge.
The ready-to-play version is available in 2 variants, to better accommodate with your existing setup.
There's only one variant for the DIY version, as the PCB and panel are double sided. Even though this is a simple build, extra care should be taken during assembly as it would be really difficult to correct any mistake.
The ground is accessible on the back of the unit via a screw terminal and can be connected to the system ground, or used to transport ground from one FB3 to another.
It's important to connect the ground between systems before sharing any signal.
Custom colors are available for the 4mm connectors :
- Black (default)
- Brown
- Red
- Orange
- Yellow
- Purple
- Blue
- Green
- Grey
- White
When ordering a unit with custom colors, please specify these from left to right in the comments during checkout for assembled units.
Our hybrid 1U front panels use the dimensions as defined by Intellijel, and the open slots make these compatible with cases using the Pulp Logic format.
---
---
| | |
| --- | --- |
| Height | 1U |
| Width | 12HP |
| Depth | 25mm |
| Max power | +12V : 0mA |
| | -12V : 0mA |