TP8
€
25.00 -
€
35.00 (excl. VAT)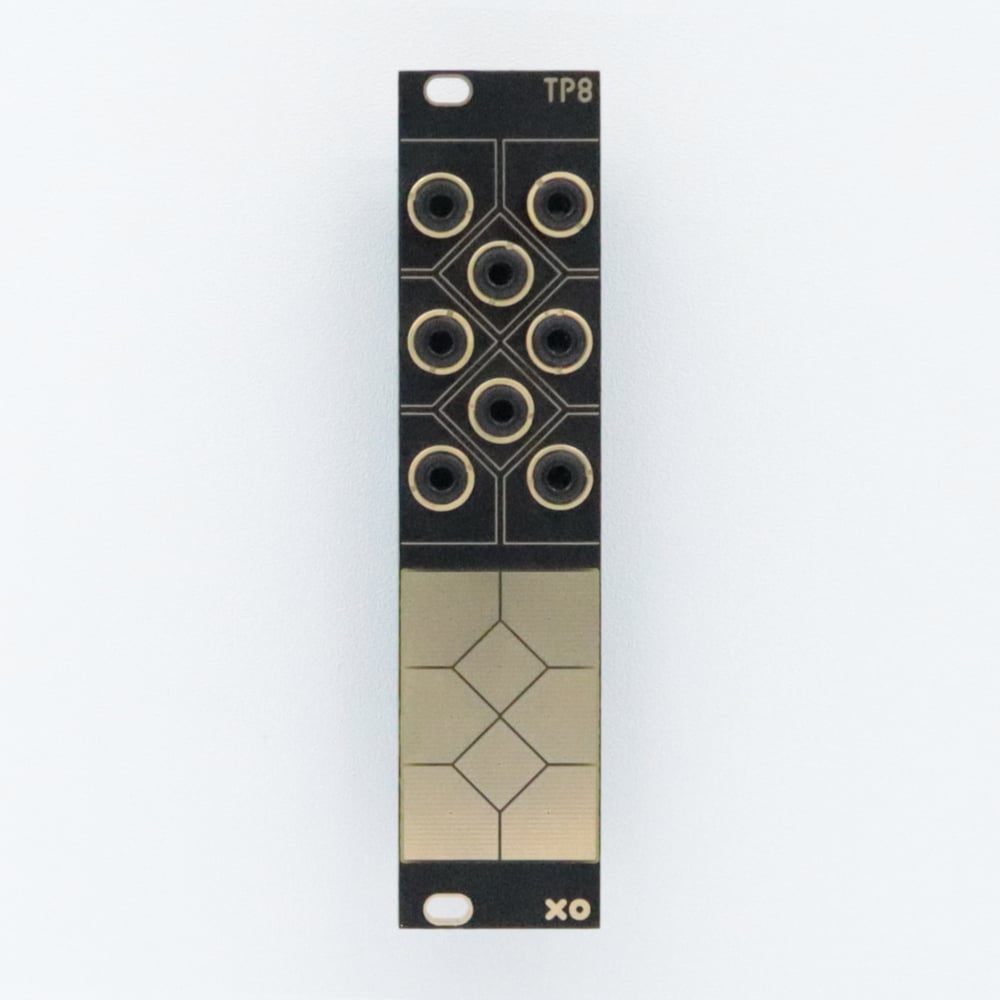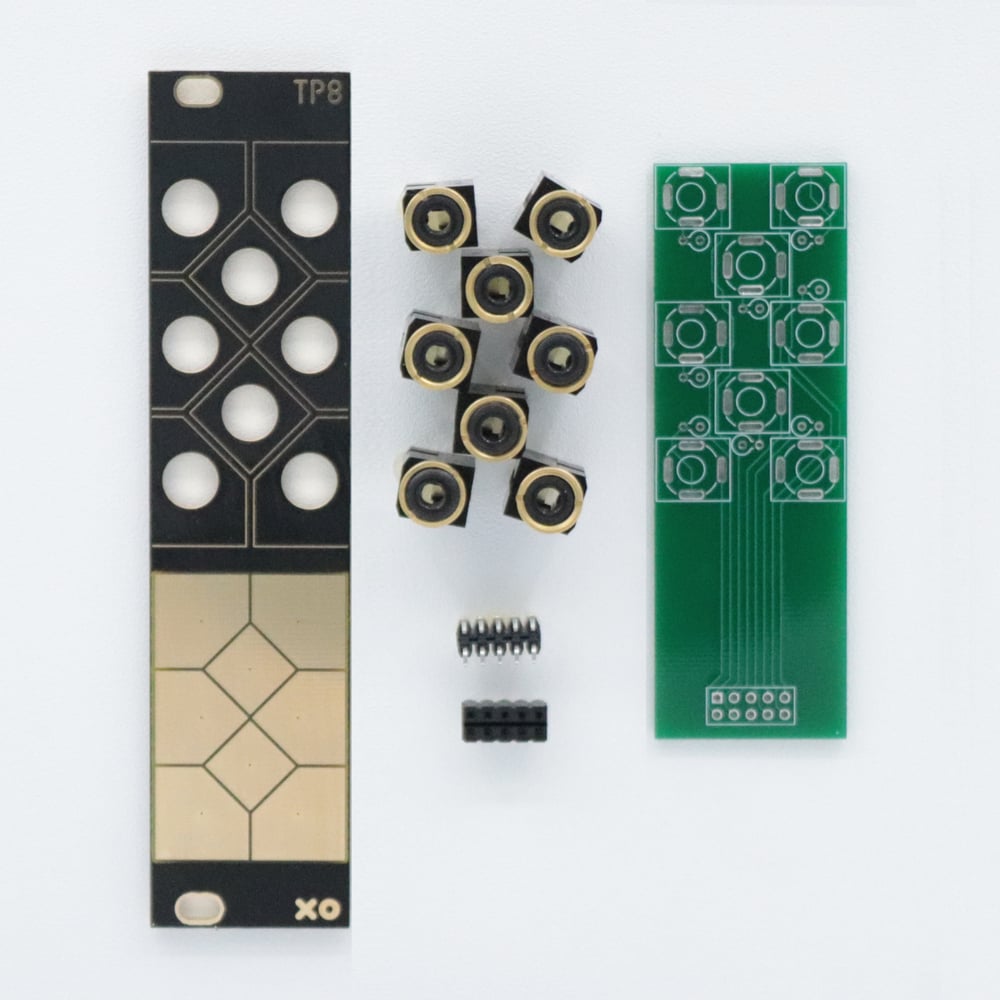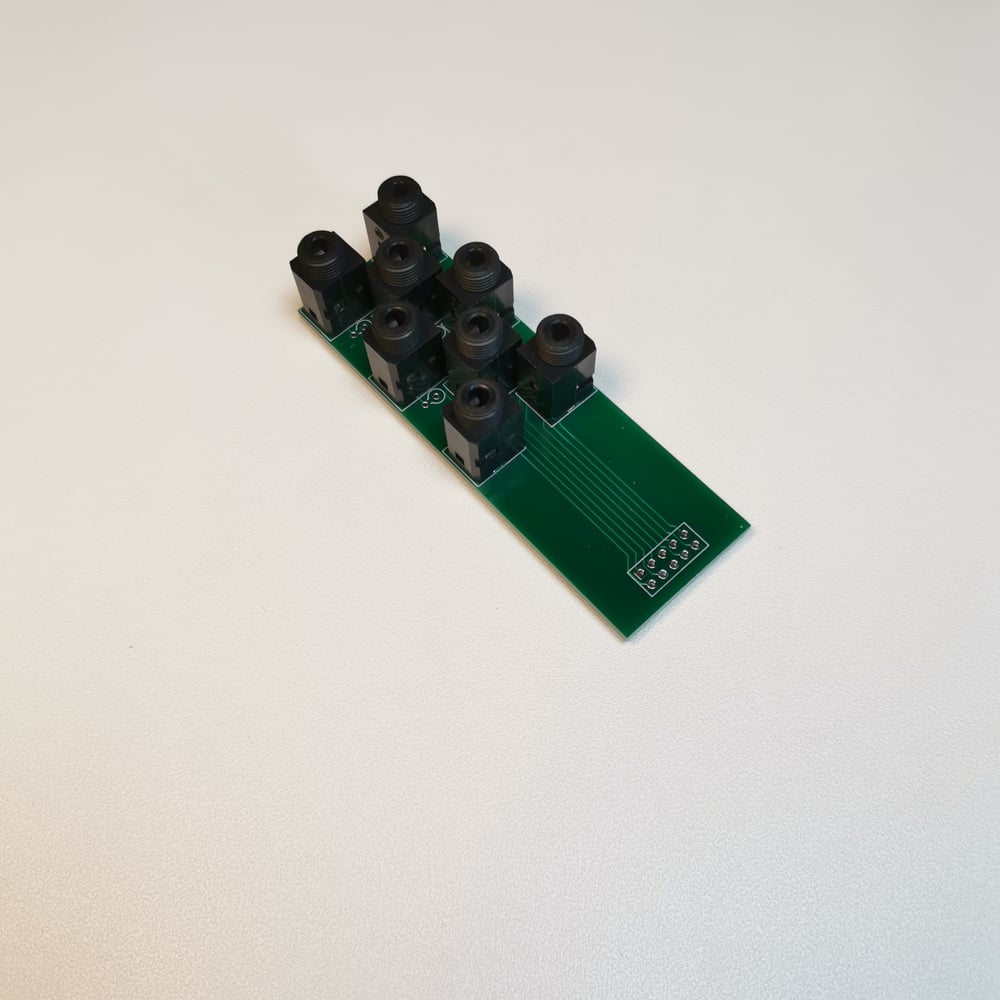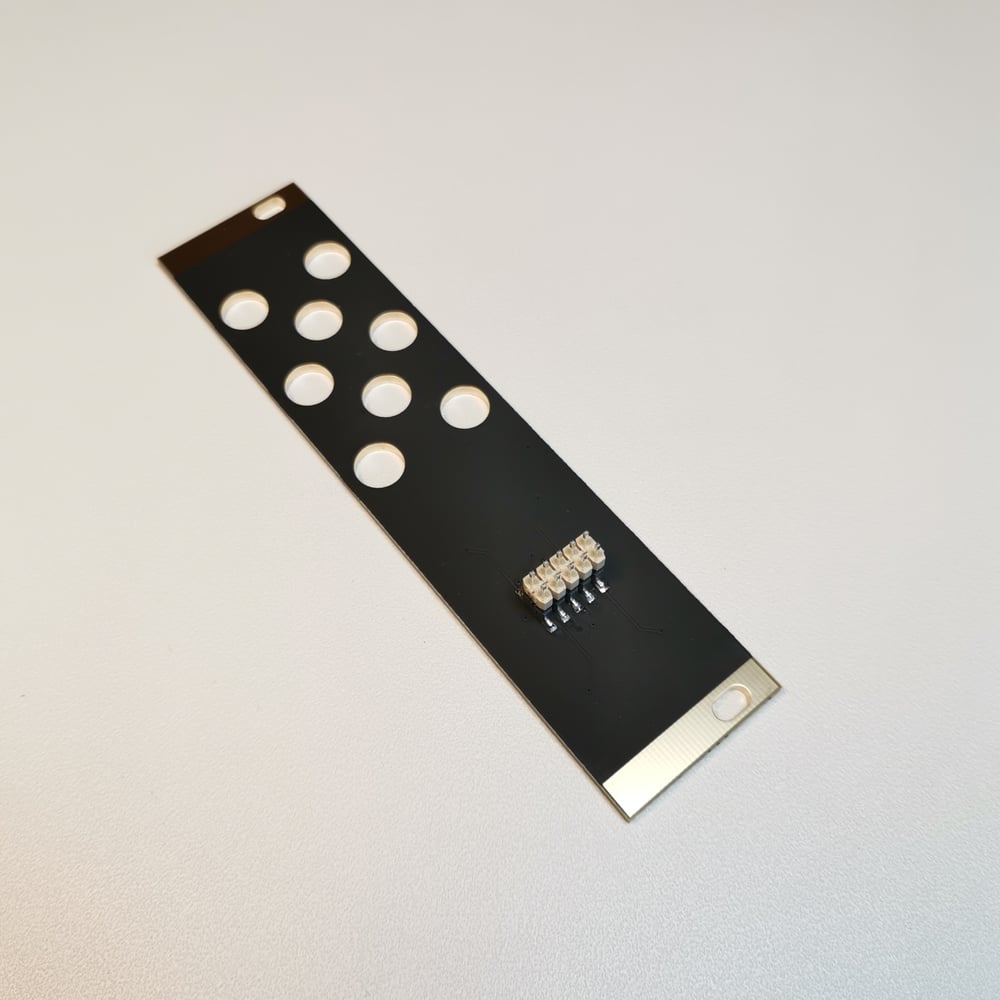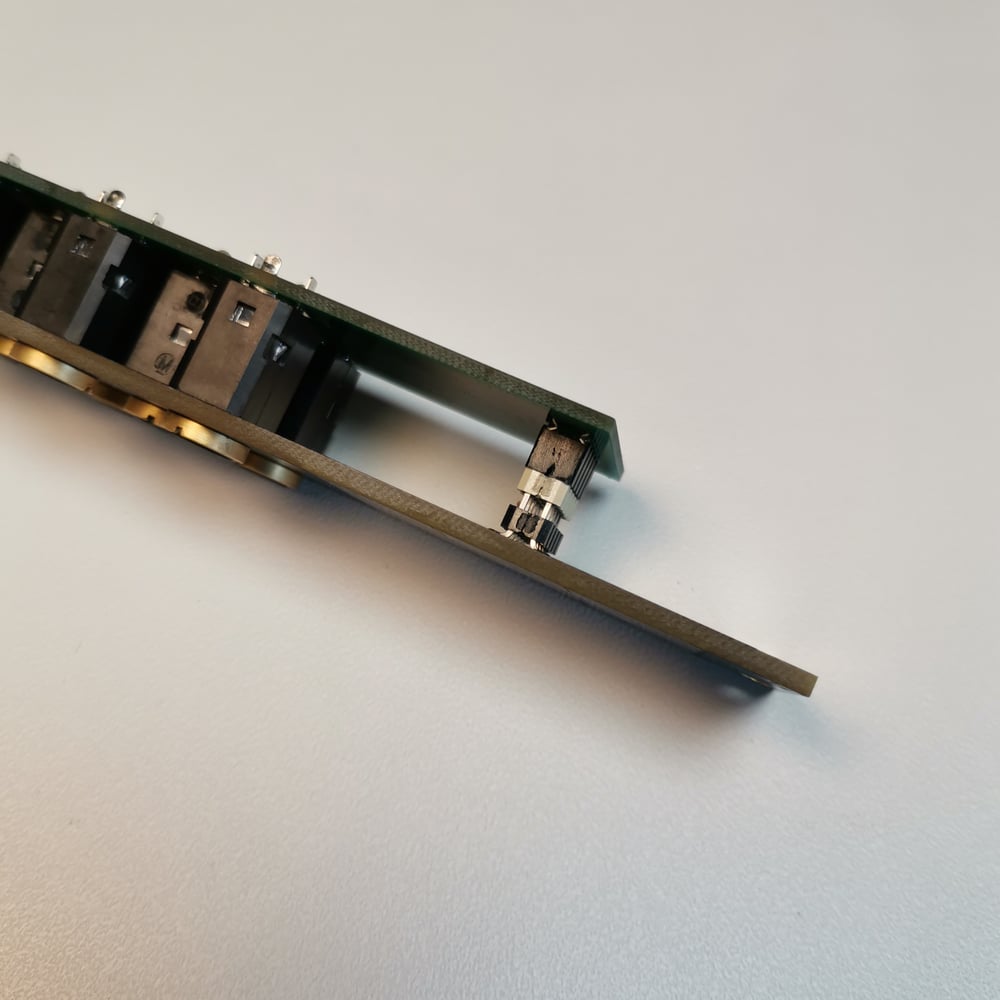 Eurorack modular synthesizer XODES TP8 Octal Touch Pads 3U 6HP synth module passive mix pan cross attenuate CV gate trigger modulation signals voltage
8 I/O Touch Pads
TP8 enables you to mix, pan, cross, route, or attenuate any kind of signal at the tip of your fingers.
Even though it includes a surface mount connector, the DIY kit version should be pretty easy to assemble.
If you don't have one already, we'd recommend getting the small tool we designed to accommodate with the smooth nuts we use if you go with the DIY kit!
We recommend to follow these simple steps, as illustrated :
- Start with the jacks, and use the front panel as a guide to hold everything in place. Don't put the nuts on yet!
- Solder the SMT connector on the back of the front panel. You can temporarily use tape to hold it in place if you're not comfortable with SMT soldering yet.
- Place the THT connector on the jacks board, and gently press it against the one on the front panel. It should self-adjust with the SMT connector at some point. Put the nuts on to hold everything in place (we have a small tool available for this type of nuts), then solder the THT connector. Now clean your boards and you're done!
---
Possible uses
- manually route and gate triggers
- mix and gate VCO waveforms
- gradually add modulation
---
---
---
| | |
| --- | --- |
| Height | 3U |
| Width | 6HP |
| Depth | 18mm |
| Max power | +12V : 0mA |
| | -12V : 0mA |